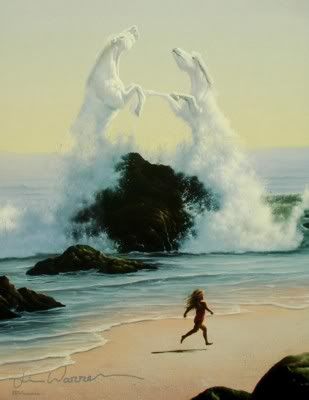 Whatever age may clear away
can still be found within the backwashed foam.
The lilting tides, that ebb in grace,
still chart the paths that guild the traveller home.
In sleep beneath the crusted waves
a hoary dream still stirs amongst the shoals,
just waiting for the sea to part,
and disinter the child within our souls.
To find again those ages spent,
with eyes that see beyond our gravelly brows.
To keep the currents firm at bay,
and find again the gifts that youth endows.
July 10th 2005